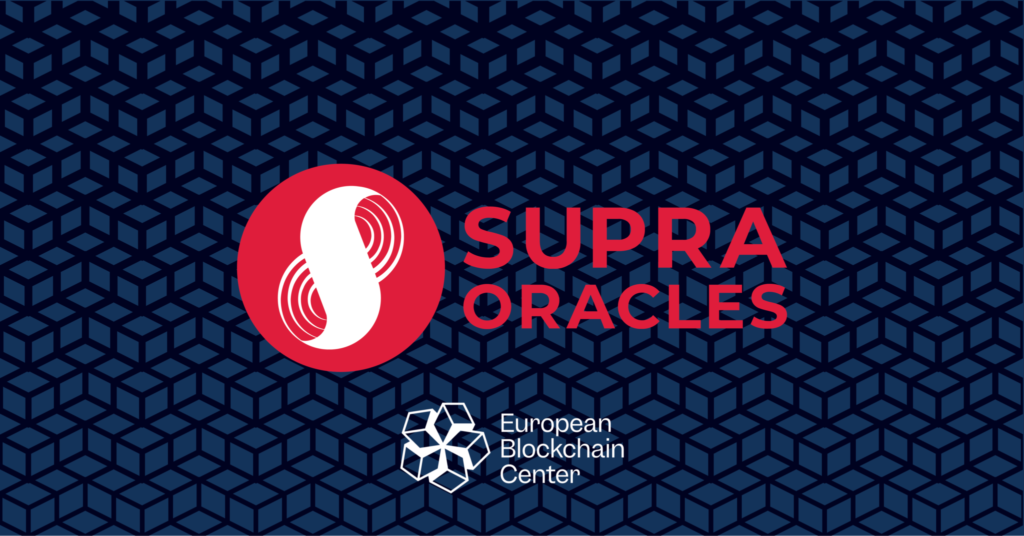 The European Blockchain Center is partnering with SupraOracles to explore future collaborative efforts to provide value to the blockchain industry on a global scale.
SupraOracles, an industry leader in the field of oracles and blockchain interoperability. The partnership is based on a mutual desire to explore avenues of research within the blockchain sphere and contribute to the over-all development of blockchain technologies everywhere.
In practice initiatives created within the framework of the new partnership may include blockchain training modules, and guest lectures to provide professional development opportunities to students interested in building the blockchain. Enabling relations between actors from academia and the private sector have proven beneficial in terms of pushing development in various sectors, and the European Blockchain Center looks forward to opening the center to new input from outside the university.
According to Roman Beck, the center hopes to expand the number of external partners going forward and eventually educate industrial PhDs in collaboration with private sector parties. The partnership model is an ideal setting because of the exploratory relationship between university and private sector. A membership fee from partners secures non-earmarked funding for the center's research.
About SupraOracles
SupraOracles strives to bridge the gap between traditional capital markets and the Web3.0 ecosystem. Our vision and driving mission is to empower the developer community with a novel oracle toolset so that they may conveniently create, deploy, and manage data applications with superior performance, robustness, and agility.
Our project is supported by seasoned professionals with experience in the architecture of consensus mechanisms, randomness research, real-time data services, investment banking, digital securities, traditional stock exchanges, big data, doctoral academia, big 4 consulting, blockchain/DLT, and DeFi.
Together with our developer community and growing list of partners, SupraOracles aims to solve the oracle dilemma and ultimately, power the future of finance.
About the European Blockchain Center
The European Blockchain Center was founded in 2017 with the goal of becoming a globally leading institution that understands, creates, and realizes Blockchain-based solutions in a cross-industry and cross-disciplinary private public partnership to generate value for society.
For an annual membership fee companies and organizations can become partners of the European Blockchain Center and benefit from a working relationship with the very vanguard of blockchain and DLT systems technology.
Further information
You can read about becoming a member at the European Blockchain Center here. For more information about partnering with the European Blockchain Center, please contact Nikolaj Oppermann, nopp@itu.dk.